See all news

The INMA Project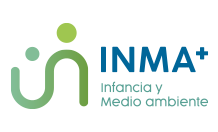 INMA - Environment and Childhood is a research project with the aim of studying the role of the environmental pollutants during the pregnancy and first stages of life and their effects on childrens' growth and development.
The INMA Project is a Research Strategic Action of CIBER of Epidemiology and Public Health.
#proyectoINMA on Twitter
Este sitio web utiliza cookies propias y de terceros para obtener información de sus hábitos de búsqueda e intentar mejorar la calidad de nuestros servicios y de la navegación por nuestro sitio web. Si está de acuerdo haga clic en ACEPTAR o siga navegando. Más información
Los ajustes de cookies de esta web están configurados para "permitir cookies" y así ofrecerte la mejor experiencia de navegación posible. Si sigues utilizando esta web sin cambiar tus ajustes de cookies o haces clic en "Aceptar" estarás dando tu consentimiento a esto.